Zoho Recruit for best and fast hiring!!!
Zoho Recruit handles everything for you, right from sourcing and tracking candidates to hiring them. But for those of you who do not have the time to stay glued to your desktops all the time, Zoho Recruit will never give you chance to miss out on a qualified candidate again.
Zoho Recruit in mobile!!! Know why should you try it in mobile as well?
Be it scheduling interviews, tasks, events, or calls, you can do it all right from your home screen effortlessly without the pain of navigating in and out of the app!

To make sure that you don't miss out on any of the details that you gather, switch to the Job Openings tab, start filling in forms, and save them!

Associate candidates with the right openings available in your portal based on their field experience and skillsets, making it easier for both the parties.

Keeping all your candidates in the loop is no joke! We have a built-in SMS and email platform, so you can always keep your candidates posted on what's going on. Bonus? You can either choose to send an SMS via native apps in your device or use integrated vendors.

Update the status of interviews, candidates, and job openings, so that you can see what stage they are in with just a glance. So, you can save yourself from all the closing and opening of profiles and job openings every now and then, as it is the least fun game ever!

Evaluate candidates and rate them in our app, so you don't have to keep track of a million paper records to filter out selected candidates!

You can leave notes in every tab you navigate to within our app! So you'll never be left clueless and you'll always be in the loop. You can always come back, and easily refer to the factors that you considered for a particular aspect before.

Get prompt reminders for upcoming events and tasks by syncing the app with your device's built-in calendar. Stay on top of your schedules, and never miss out!

Have a bunch of contacts that you had previously collected? Import them from your phone book straight into the app at any time with just a click!

Lastly, we have a powerful search bar that will help you find and pull even the smallest detail from all the modules across the app without having to switch screens.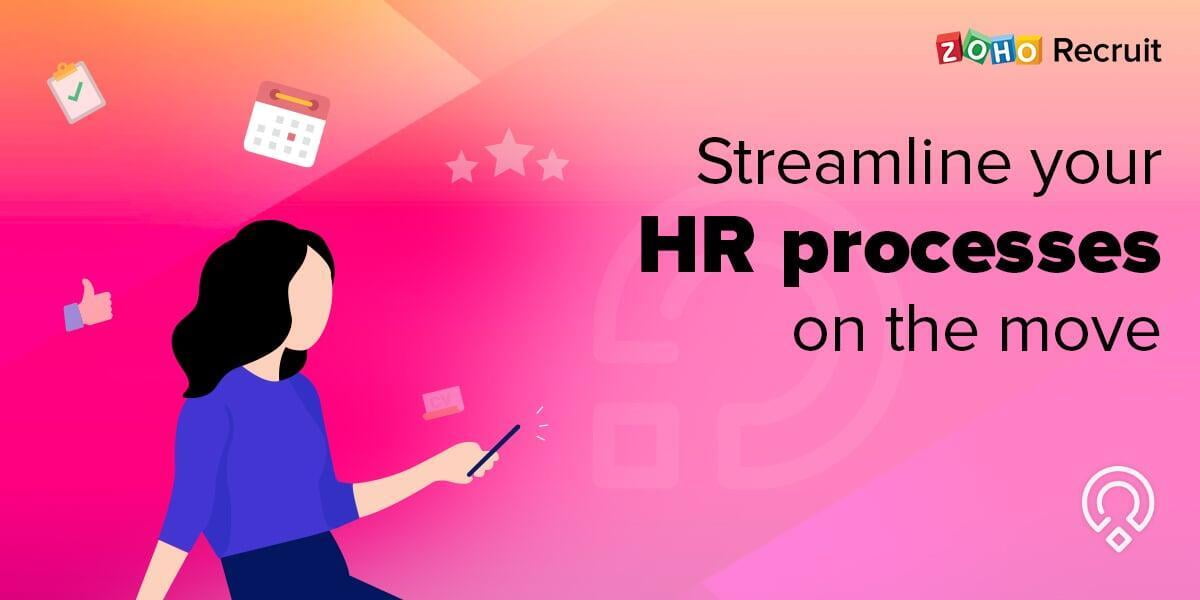 For iPhone users:
Our app makes sure that you don't miss out on calls from candidates and contacts associated with your portal by displaying their name and source using Caller ID. Ergo, you don't have to pollute your contact list by saving all the contacts in your portal to your device! Use our doc scanner, and swiftly digitize any paper doc.
For Android users:
You can jump to the Interview, Candidates, and Job Openings modules right away by just long pressing our app's icon. You can also use the complete app search option in the menu! Not just that, you can also add shortcuts to your frequently-accessed modules to your home screen.
So what are you waiting for??? Try our free signup demo account to experience Zoho Recruit.